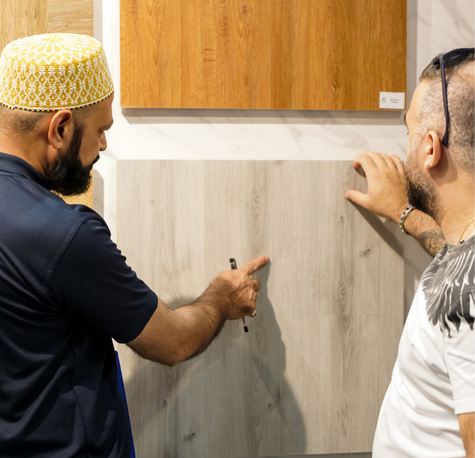 Reach new pinnacles and elevate your business opportunities
With the GCC known for being one of the most active construction markets globally, the demand for innovative flooring, wall, and ceiling solutions is set to soar, with over 22,000 ongoing projects fueling this growth.
It's no surprise that 43% of our attendees specifically come to explore and source top-notch products in the realm of flooring and surfaces. With a diverse array of cutting-edge solutions on display, INDEX serves as the ultimate destination for industry professionals seeking the latest trends, designs, and materials that will elevate their projects to new heights.
Buyers seize this opportunity to forge connections with acclaimed suppliers, opening doors to potential collaborations and business ventures.
Showcase your products in:
Architecture Exterior & Interior Surface Materials
Wall Cladding
Decorative Panels
Façade
Glass
Mashrabiya Screens
Flooring
CarpetTile
Carpet
Luxury Vinyl Tile
Paint
Wall Panels, Coatings & Coverings
Wall PapeR
Kitchen Surface
Bathroom Surface
Staircase & Installations
Home & Commercial Lift/ Elevator
Do business with top players in the industry
Engage with serious buyers from the Middle East and around the world.
Featuring the best in flooring and surfaces