INDEX BRINGS TOGETHER THE BEST IN BUSINESS TO IDENTIFY OPPORTUNITIES AND CLOSE DEALS
Long term business relationships are forged from face-to-face meetings where trust and quality can be conveyed faster than any other medium. By exhibiting your products or services at INDEX you will have direct access to the thousands of buyers and designers attending to diversify their supply chains.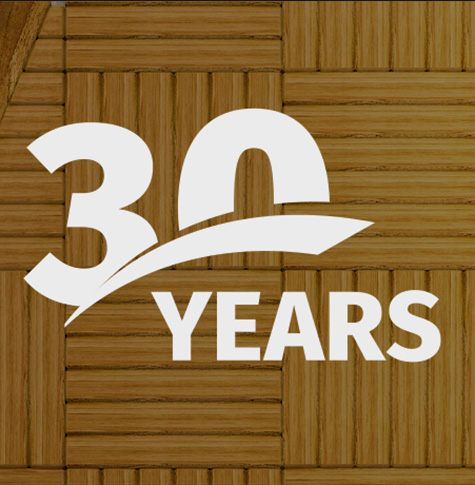 INDEX SUCCESSFULLY CONNECTS PEOPLE TO DO BUSINESS AND FIND NEW OPPORTUNITIES
With 30+ years of experience INDEX is the leading authority in the industry, trusted by companies and brands to deliver the quality and scale of audience that will ensure an exceeded ROI for their business.
The multiple award-winning show has been so successful in delivering for exhibiting companies, it has also expanded with a second show taking place in the Kingdom of Saudi Arabia, INDEX Saudi Arabia - 6-8 September 2022.
WHY IS THE MIDDLE EAST THE BIG OPPORTUNITY?
UAE's  interior design market seeing post-Covid boom with the rebound being fuelled by some of Dubai's highest property sales in 12 years and rising property and rental prices.
The UAE's very own megaproject, EXPO 2020, will be transformed following the event end in April 2022. The gigantic site will require a full rebuild and refit for hospitality, residential and corporate offices.
The International Construction Market Survey 2021 (Turner & Townsend) describes tenders in UAE as warm and in Riyadh as overheating. With the largest international delegations attending INDEX from Saudi Arabia to source for projects.
The UAE ranked first in the world for COVID-19 response, with large-scale events already returning giving confidence as an established location for ease of travel and trade.
Dubai has managed the Covid crisis very well, which reassured many companies to continue their expansion plans. Many companies are also moving to Dubai as they recognise the benefit and potential of this city. Expo 2020 will definitely attract attention to Dubai and what this city can offer. The energies will be very positive! So different industries should benefit from it in the long term
Joakim De Rham
Swiss Bureau Interior Design & Build
Many of the RIBA regional practices are very busy, with activity picking up in the market as the region looks forwards. Governments are all now thinking about how they can best serve their citizens and attract visitors with fresh projects that are true to the Gulf's spirit
Andy Shaw
Chair Royal Institute of British Architects (RIBA) Gulf Chapter
It's no exaggeration to say the interior design market is going gangbusters. I haven't seen this much-frenzied demand for ID and architecture services since 2014 – the last big boom. So, we're hiring people on a weekly basis. Competitors are poaching our staff, which is fair enough – there's a war for talent and it's a free market
Pallavi Dean
Founder ROAR
CONNECT WITH SERIOUS BUYERS WITH HIGH SPENDING POWER
SNAPSHOT OF ATTENDING BRANDS
TOP COUNTRIES VISITING INDEX
INDEX manages to entice the creme-de-la-creme of the design and architecture communities to the show. The teamwork and collaboration we have had together to made GEBERIT participation a huge success!
Louise Pitt
Marketing Manager GEBERIT - 2021 & 2022 INDEX Design Talks Sponsor
Bond Interiors is delighted to have been part of INDEX. Resuming face-to-face events is of fundamental importance to us and the property industry.
Christopher Fogden
Business Development Manager Bond Interiors - Fit-Out Partner 2021
Live events are important to solutions providers like Scientechnic because we sell solutions and we sell the people to our customers. INDEX has proven to be a great opportunity for our team to meet people from like-minded industries and to collaborate together.
Tehzeeb Huda
Middle East Marketing Manager, Scientechnic Lighting Solutions - Exhibitor 2021
INDEX was amazing! I got the chance to meet local and international artists, new suppliers, and learn about new techniques in the interiors industry. It was a very unique experience and I can't wait to come back to the next edition.
Halima Irshad
Founder / Interior Designer, Halima Design Studio - Visitor 2021
INDEX is such a great opportunity to meet people face-to-face. We were frustrated in not being able to interact and engage with people and demonstrate the quality and benefits of our solutions, and we were finally able to do that at INDEX. The show was very well organized. We cannot wait for the next one and are extremely satisfied with this years event.
Thierry Vivier
Marketing Director, PRESTO - Exhibitor 2021
INDEX was truly an exemplary event in regard to being able to successfully and safely gather thousands of people.
Carla Conte
Founder, Brand Creative - Designer Installation 2021
For everyone in interiors, INDEX is the main exhibition for the Middle East. For a product like COSENTINO, it is very important to be at a physical event where we can showcase the full format of our materials. It makes a real difference to be back at a live show together with the design and architecture community.
Miriam Llano
Middle East Marketing Manager, COSENTINO - Exhibitor 2021
We're proud to have been a part of INDEX, the first major interiors trade show in Dubai after the pandemic. I got to spend my time at the show networking with industry leaders from across the globe and interacting with some extremely talented interior designers, buyers, retailers, and distributors.
Rizwan Sajan
CEO, DANUBE DuPont - Exhibitor 2021
EXPOSURE TO THE FULL SPECTRUM OF DESIGN & HOSPITALITY
INDEX, The Hotel Show Dubai, Workspace & The Leisure Show join forces

The combination of events offer an excellent proposition for business professionals in the home, hotel, office and leisure sectors, resulting in the ultimate destination to learn, network and source premium-quality products from across the globe.