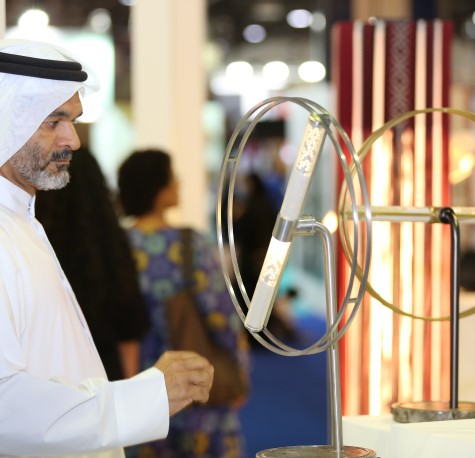 INDEX CONNECTS PEOPLE WITH PRODUCTS
INDEX offers a simple but powerful proposition: connecting designers, buyers and contractors to interior design brands, products and services from across the globe.
The world-renowned, large-scale trade exhibition has been facilitating the transformation of interiors and making sourcing new suppliers easy for over 30 years. The show will take place from 31st May - 2nd June 2021 at the Dubai World Trade Centre, welcoming 30,000+ visitors back to reignite business face-to-face in a safe environment and at a safe distance. Building new relationships and replacing lost revenues and continuing to create a vibrant marketplace that will accelerate your business.
INDEX is co-located with The Hotel Show, The Leisure Show & WORKSPACE as part of Middle East Design & Hospitality Week, attracting a diverse cross-selection of visitors and a multi-industry supplier showcase.
DESTINATIONS OF THE FUTURE: CREATING A NEW LANGUAGE FOR HOTEL DESIGN
7 OCTOBER 2020
NEW WEBINAR COMING SOON: Taking place ONLINE on Wednesday 7th October 2020 at 2pm, the next episode of INDEX Design Talks Online brings highly respected figures in the world of hotel design together to share their insights on how this complex, constantly evolving and now acutely disrupted form of environment may require new thinking and solutions over the mid- to long-term.
The panel will be discussing their perspectives on unfolding market dynamics, opportunity and competition; how design solutions will be reconceived in light of new spatial / hygiene considerations; whether the trend towards communal spaces is going to be a thing of the past and how design will maintain and enhance traditional environmental cues of good hospitality.
COVID-19 ALL SECURE
At dmg events, a commitment to delivering exceptional live in-person events that support economic growth and recovery will be reinforced by All Secure, a four-point framework designed to protect, exhibitors, visitors, delegates and contractors. This programme of enhanced measures will ensure the health and wellbeing of participants is prioritized.
Produced in collaboration with leading industry associations, the dmg events All Secure framework provides a detailed set of enhanced health and safety measures that are practical, effective and widely considered to be best practice.
INDEX will be ready to welcome you back from 31 May - 2 June 2021 at Dubai World Trade Centre. Ready to meet you face-to-face in a safe environment and at a safe distance. It will allow you to be inspired again. To engage. To re-connect over coffee rather than conference calls. Building new relationships and replacing lost revenues and continuing to create a vibrant marketplace that will accelerate your business through face-to-face events.
DISCOVER MORE ABOUT THE MIDDLE EAST INTERIORS BUSINESS, YEAR-ROUND WITH INDEX
INDEX MEETS... GETTING TO KNOW THE PEOPLE BEHIND INTERIORS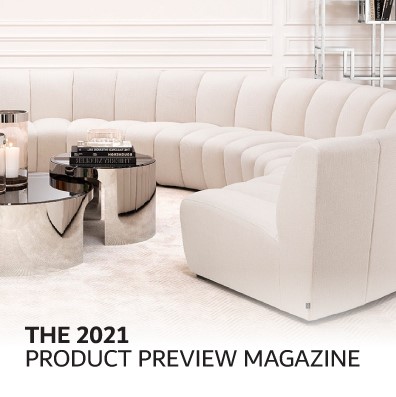 YOUR FIRST-LOOK PRODUCT PREVIEW...
Have you been searching for new and unique interiors materials and products that are accessible to you and your project location? To help you find what you need, here's a hand-picked selection of exhibiting products and brands you'll find at INDEX in Dubai.
Taking place at Dubai World Trade Centre from 31st May - 2nd June 2021, INDEX and co-located shows will be host to over 1,200+ furniture, lighting, furnishing, accessories and materials suppliers, distributors, manufacturers and retailers. This is the largest platform for the interiors trade to do business in the Middle East. Start searching for which companies you want to meet today...
INDEX is a staple for anyone in the design industry. It's great because it gives an opportunity to touch and feel materials. Being there in person changes your perspectives so much! Of course, the show has a great number of products to shop from, but also gives you an opportunity to talk to suppliers from the technical, functional and durability side of things which is the kind of in-depth you don't usually get access to as a designer.
Pallavi Dean
Creative Director/ Founder ROAR
FIND THE PRODUCTS YOU'RE SEARCHING FOR
INDEX is everything you need for your interior project. Whether it's home, hotel or office at any kind of scale and budget, INDEX gives you direct access to over 1,200 brands from across the globe.
FEATURED BRANDS AT INDEX 2021
With 30 years of experience, INDEX is the leading authority in the industry and trusted by companies and brands to deliver the quality and scale of event that will facilitate important business connections.
With nearly 30,000 visitors from across the Middle East, you'll find a thriving location to network and have meetings with the best of the industry.