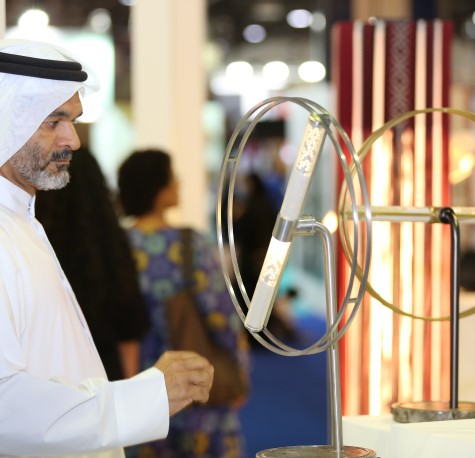 Free Seminars, Networking Events, Product Showcases & Engaging Experiences.
Rejoin and reconnect with the interiors industry at the FIRST live interiors show this year. Show your connections that you're still here and ready to do business, together again, at INDEX!
INDEX is a world-renowned, large-scale trade (B2B) exhibition that has been connecting interior designers, buyers, retailers, distributors, consultants and contractors to interiors brands, products and services from across the globe for over 30 years.
INDEX DESIGN TALKS
The INDEX Design Talks, in association with GEBERIT, have become one of the key dates in the regional design calendar in recent years, hosting a series of free-flowing, interactive discussions amongst many of the leading business and creative figures in the interiors industry.
speakers LINEUPS
INDEX DESIGN TALKS SPEAKERS
Chair:
Esra Lemmens
FOUNDER & DIRECTOR
THE ESRA LEMMENS AGENCY
Firas Alsahin
CO-FOUNDER & DESIGN DIRECTOR
4SPACE
Paul Bishop
OWNER & FOUNDER
BISHOP DESIGN
Kate Instone
FOUNDER & CREATIVE DIRECTOR
BLUSH INTERNATIONAL
Carla Conte
FOUNDER & CREATIVE DIRECTOR
BRAND CREATIVE
Chris Barnes
FOUNDER & MANAGING DIRECTOR
BROADWAY INTERIORS
Duncan Denley
MANAGING DIRECTOR
DESERT INK
Diane Thorsen
DESIGN DIRECTOR
GENSLER
Adrian Welch
SENIOR ASSOCIATE
GODWIN AUSTEN JOHNSON
Joe Tabet
MANAGING DIRECTOR
JT+ PARTNERS
David Lessard
DESIGN DIRECTOR
H+A
Indu Varanasi
FOUNDER & DIRECTOR
IRD DESIGN
Lee Worthington
MANAGING DIRECTOR MENA
JPA DESIGN
Benjamin Piper
PARTNER & DESIGN PRINCIPAL
KILLA DESIGN
Kristina Zanic
OWNER
KRISTINA ZANIC DESIGN CONSULTANTS
Pooja Shah-Mulani
DESIGN DIRECTOR
LW DESIGN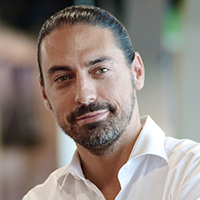 Lorenzo Zoli
MANAGING DIRECTOR
M+N ARCHITECTURE
Christian Merieau
FOUNDING PARTNER
MMAC DESIGN ASSOCIATES
Kevin Mclachlan
CCO / FOUNDER
NOMAD|K
Pallavi Dean
FOUNDER & CREATIVE DIRECTOR
ROAR
Kathryn Athreya
MANAGING DIRECTOR
ROAR
Sneha Divias
FOUNDER
SNEHA DIVIAS ATELIER
Justin Wells
CEO
WELLS INTERNATIONAL
Vera Dieckmann
FOUNDER & CREATIVE DIRECTOR
XO ATELIER
Celebrating being LIVE for more than 30 years.
With 30+ years of experience, INDEX is the leading authority in the industry, trusted by companies and brands to deliver the quality and scale of event that will facilitate important business connections. With plans in full swing to restart face-to-face events in the UAE, now is the time to move first and restart business. 
Products for every type of project.
INDEX has everything needed for an interior project. Whether it's home, hotel, restaurant or office, INDEX gives buyers, designers and specifiers direct access to hundreds of brands from across the globe.
COVID-19 ALL SECURE. At dmg events, a commitment to delivering exceptional live in-person events that support economic growth and recovery will be reinforced by All Secure, a four-point framework designed to protect, exhibitors, visitors and venue contractors. This programme of enhanced measures will ensure the health and wellbeing of participants is prioritized.
INDEX is a staple for anyone in the design industry. It gives an opportunity to touch and feel materials and talk to suppliers from the technical, functional and durability side of things which is the kind of in-depth you don't usually get access to as a designer.
Pallavi Dean
Creative Director/ Founder ROAR