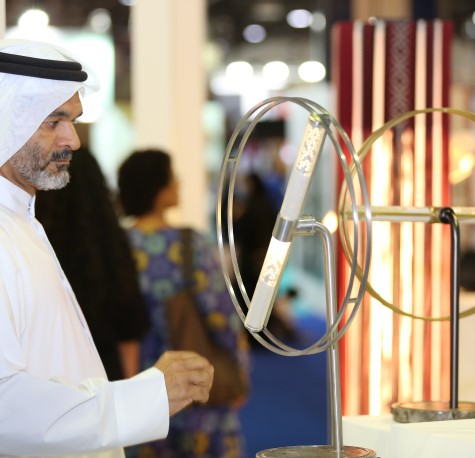 INDEX CONNECTS PEOPLE WITH PRODUCTS
INDEX offers a simple but powerful proposition: connecting designers, buyers and architects to interior design brands, products and services from across the globe.
The world-renowned, large-scale trade exhibition has been facilitating the transformation of interiors and making sourcing new suppliers easy for over 30 years. The show will take place from 31st May - 2nd June 2021 at the Dubai World Trade Centre, welcoming 30,000+ visitors from across the Middle East, and the globe.
INDEX is co-located with The Hotel Show, The Leisure Show & WORKSPACE as part of Middle East Design & Hospitality Week, attracting a diverse cross-selection of visitors and a multi-industry supplier showcase.
INDEX DESIGN TALKS ONLINE
WATCH ON-DEMAND
The Design Talks are the series of expert panel discussions located at the heart of the Dubai edition of INDEX each year, featuring a wide range of the Middle East region's top interior designers in conversation around key industry projects, dynamics and new ideas.This dialogue is now online year-round so that industry leaders can help engage and inspire the whole community during this period. From tackling critical topics around business legalities to analysing what's next for creativity, catch-up at your leisure with INDEX Design Talks Online, On Demand.
INDEX MEETS... GETTING TO KNOW THE PEOPLE BEHIND INTERIORS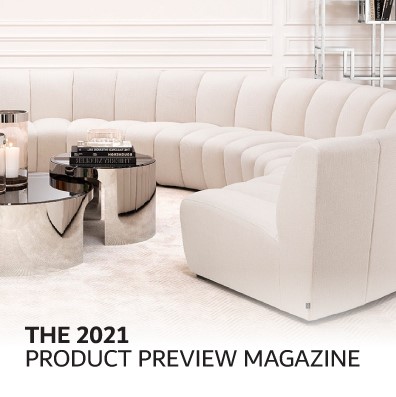 YOUR FIRST-LOOK PRODUCT PREVIEW...
Have you been searching for new and unique interiors materials and products that are accessible to you and your project location? To help you find what you need, here's a hand-picked selection of exhibiting products and brands you'll find at INDEX in Dubai.
Taking place at Dubai World Trade Centre from 31st May - 2nd June 2021, INDEX and co-located shows will be host to over 1,200+ furniture, lighting, furnishing, accessories and materials suppliers, distributors, manufacturers and retailers. This is the largest platform for the interiors trade to do business in the Middle East. Start searching for which companies you want to meet today...
FIND THE PRODUCTS YOU'RE SEARCHING FOR
INDEX is everything you need for your interior project. Whether it's home, hotel or office at any kind of scale and budget, INDEX gives you direct access to over 1,200 brands from across the globe.
FEATURED BRANDS AT INDEX 2021
With 30 years of experience, INDEX is the leading authority in the industry and trusted by companies and brands to deliver the quality and scale of event that will facilitate important business connections.
With nearly 30,000 visitors from across the Middle East, you'll find a thriving location to network and have meetings with the best of the industry.