Creative Closets Introduces Customized Bedroom Sets and Announces Rebranding for Next Year
16 Mar. 2023
Creative Closets, the leading provider of customized home storage and organization solutions in the GCC, has expanded its product range and announced a rebranding plans scheduled for early next year.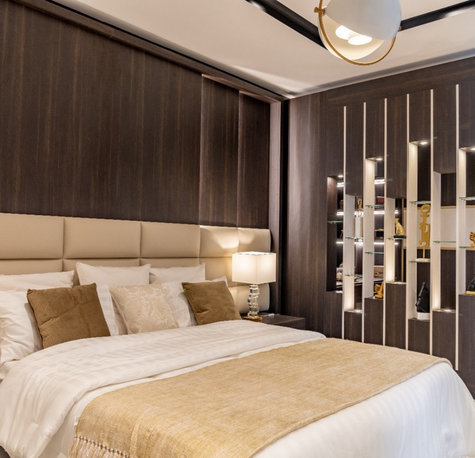 The expanded product ranges include innovative designs and solutions for bedrooms. The company has been working on this new product line for several months to cater for a broader audience that seeks personalized designs and features.
The new brand name will better reflect their expanded product range and the company's commitment to producing creative and functional home furniture. The rebranding effort will involve a complete visual overhaul of the company's brand identity.
"We cater to a class of clients and interior designers who demand functional and aesthetic furniture that conform to individual lifestyles" stated Maan Aljasser – Founder & Chairman of Creative Closets. "Our new bedroom collection is a natural extension of our product range and will complement the current offerings."
About Creative Closets:
Founded in 1997, Creative Closets has built a reputation for quality and service, positioning itself as the leading provider of custom home storage and organizational solutions in the GCC. Their network of showrooms, totaling 20, is spread throughout all major cities in the UAE, Saudi Arabia, Bahrain and Oman.
The company has been designing and installing custom closets and wardrobes, entertainment units, libraries, and other storage and organizational solutions for over 25 years, and they have served a customer base of 120K users. Their products are backed with 20 years of warranty and a 7-day money-back guarantee.