Al Mina Marble – Kalingastone Strengthen Strong Presence in UAE And GCC Market
26 Apr. 2023
Al Mina Marble has over 150 stone selections to offer with the assurance of best quality and reasonable price. AMMG commitments to provide quality materials and make any concept design to reality.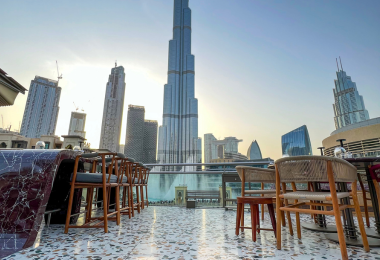 Al Mina Marble was established 4 years ago from the most reputed company in India with 2.3 million square meter of composite marble and 8 million square meters of quartz production capacity per annum. AMMG collaborated with KalingaStone since its inception. AMMG is successful in increasing the exposure of KalingaStone in UAE and GCC countries.
The humble beginning of Al Mina Marble started with the vision of Mr. Kaushik Swamy, AMMG Director. His passion and commitment were behind the great success of Al Mina Marble. His vision was to provide high quality materials from Natural Stone, Porcelain, Travertine and KalingaStone Quartz, Engineered Marble and Terrazzo.
Over the years AMMG successfully completed more than hundred projects all over gulf regions and sold over 200,000 square meters of materials in 3 consecutive years. AMMG is successful and known for its on-time delivery from minimum to the maximum requirements of the projects.
This year some of the highlights of AMMG success were W-Dubai Mina Seyahi, Arabian Ranches III, Al Maktoum District One, Sobha Park View, Creek Vista,Creek Vista Reserve, Al Barari the Neighborhood II, Vida Marina Yacht Club Hotel and Residence, Burj Crown Downtown Dubai, Burj Royal Downtown Dubai, and many more. AMMG was also present on some top-of-the-line restaurants like Urla in Address Hotel Dubai Mall, Falla Restaurants, and Time Square Family Area. AMMG was successful in the supply of KalingaStone products in the F&B industry since the material is virtually indestructible, sustainable, and NSF Certified.
This only proves that AMMG material is desired and acceptable to major developers, consultants, contractors, and designers all over UAE and GCC countries.
With AMMG's success in UAE and strong presence in export market; AMMG have become part of a massive project in Bahrain – Four Season Hotel and Residence with a total of 40,000 square meter material supply.
The Vision of AMMG with collaboration of KalingaStone is to be part of more projects all around the world.