IMPORTANT INFORMATION
DO I NEED A PCR TEST TO ATTEND INDEX?
PCR tests are NOT REQUIRED to attend the show. Visit here for the latest COVID-19 information. 

HOW CAN I ATTEND INDEX?
INDEX is free to attend for all. Online registration is mandatory to create a seamless, queueless and touch-free experience. Remember to register in advance. Note: Strictly No Entry For Under 18s
WHERE CAN I GET MY BADGE AT THE EVENT?
Once registered, you will receive your mobile badge. Simply present this at the show. 

WHAT'S INCLUDED IN YOUR FREE ACCESS?
You get free access to our range of conferences and features aswell as our co-located show: Workspace, The Hotel Show, The Leisure Show. For queries regarding visitor registration, contact [email protected].
TRAVELLING FROM OUTSIDE OF THE UAE?
We've teamed up with Emirates to provide visitors travelling to INDEX Dubai, discount on their flights. Use  promotional code EVE6IDX to get special fares. View T&C's here. 
BOOK YOUR HOTEL
We've partnered with Hotel Map to provide you with the best hotels from across Dubai. Book here.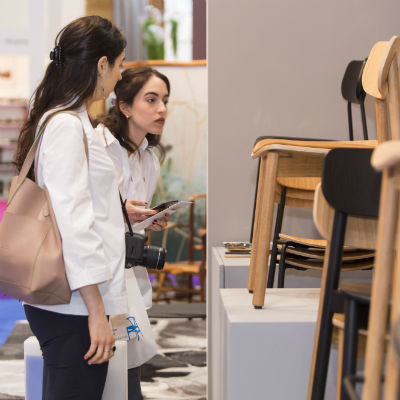 IS INDEX RELEVANT TO YOU?
Everyone connected to the business of interior design will get benefit from being part of the largest annual community event in the Middle East.
Every year the show is visited by regional and international architects, interior designers, purchasing and buying managers, as well as CEOs, GMs and MDs. Not to mention a selection of the region's most successful industry names as part of the event conferences and features (all free-to-attend).  It's your chance to network, connect and stay up-to-date at the heart of the industry.
Face-to-face exhibitions such as INDEX, give all in the industry opportunity to develop contacts through chance encounters both at the show and other events organized by people visiting for this time period.
Kristina Zanic
Owner, Kristina Zanic Consultants - Visitor 2021