INDEX OFFERS A
SIMPLE BUT POWERFUL
PROPOSITION...
Connecting designers, buyers and architects to interior manufacturers, retailers, distributors and services from across the globe. From 24 - 26 May 2022 at Dubai World Trade Centre, INDEX will welcome 15,000+ visitors from across the Middle East.
ENQUIRE ABOUT EXHIBITING
CONNECT WITH CUSTOMERS FACE-TO-FACE
Long term business relationships are forged from face-to-face meetings where trust and quality can be conveyed faster than any other medium. By exhibiting your products or services at INDEX you will have direct access to the thousands of buyers and designers attending to diversify their supply chains.
Exhibiting at INDEX is much more than a 3-day event where you can collect hundreds of qualified leads or make direct sales, your participation begins from the moment you book. Make an enquiry today to find out more about participation options...
INDEX HAS BEEN DEFINING CULTURE AND CHANGING THE LANDSCAPE OF INTERIOR DESIGN IN THE MIDDLE EAST FOR 30+ YEARS
Year-after-year INDEX successfully connects people to do business and find new opportunities. With 30+ years of experience, INDEX is the leading authority in the industry, trusted by companies and brands to deliver the quality and scale of audience that will ensure an exceeded ROI for their business. The multiple award-winning show has been so successful in delivering for exhibiting companies, it has now expanded with a second show to be present in the Kingdom of Saudi Arabia giving you access to the next big opportunity market (INDEX Saudi - 7-9 September 2021, Riyadh), and making the INDEX brand the most trusted and well-known platform for the interiors business in the Middle East.
SERIOUS BUYERS WITH HIGH SPENDING POWER
Interior Designers, Agencies, Architects, Architecture Firms
Distributors, Wholesalers, Showrooms, Stockists, Retailers
Procurement for Property Developers & Hotels, Project Managers, Hotel General Managers
Contractors, Consultants, Construction Fit-Out
High Net-Worth Individuals, Palace Managers, Private Investors
Face to face marketing is everything really. It's basically impossible to acquire new business without it.
Brian Kelly
Managing Director HAWORTH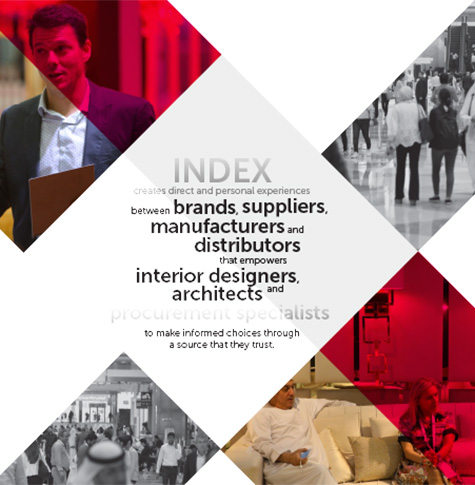 LIVE EXPERIENCES TO AMPLIFY REACH, CONVERT CUSTOMERS AND DRIVE SALES
With an expected footfall of 15,000+ visitors to INDEX, you'll be sure to meet your perfect customers. 49% of the visiting audience are interior designers and architects a further 43% have dedicated roles around buying, purchasing and procurement for retailers, distributors, wholesalers and property managers. Get in touch with INDEX today to find out more on who attends and what you can achieve...
VISITORS FROM ACROSS THE GCC, AND THE GLOBE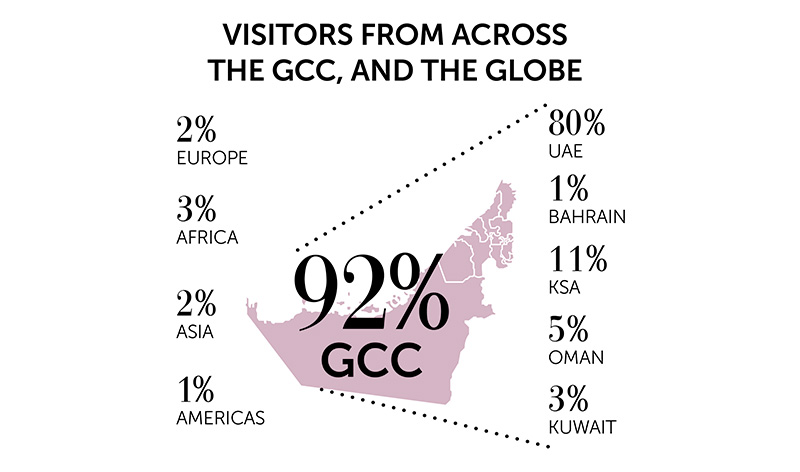 THE INDEX VISITOR ECOSYSTEM